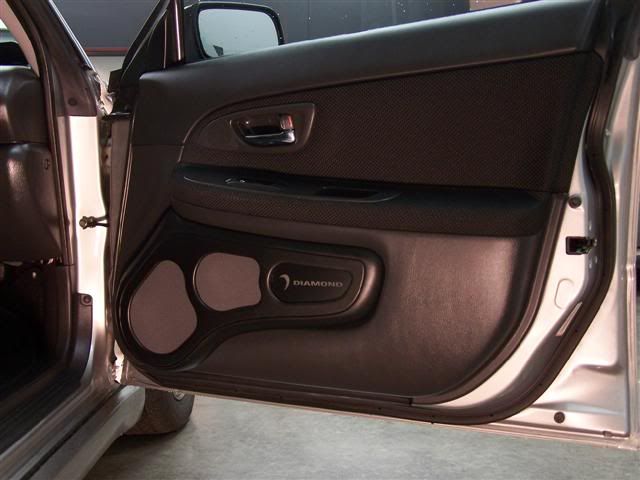 July 06

I've been meaning to getting around to doing this for a while, one of the main reasons for making the door pods is because you can't fit a real nice speaker behind the door panel without it either hitting the window and track or playing into the back of the plastic door panel. A lot of times people don't realize if they do get a larger speaker to fit behind the panel it usually hits the backside of the panel when it's playing at louder volumes.
Here's the begining of the door pods. I will have a 6, 4, and tweet set up in my door but it will also work for just a 6 and tweet.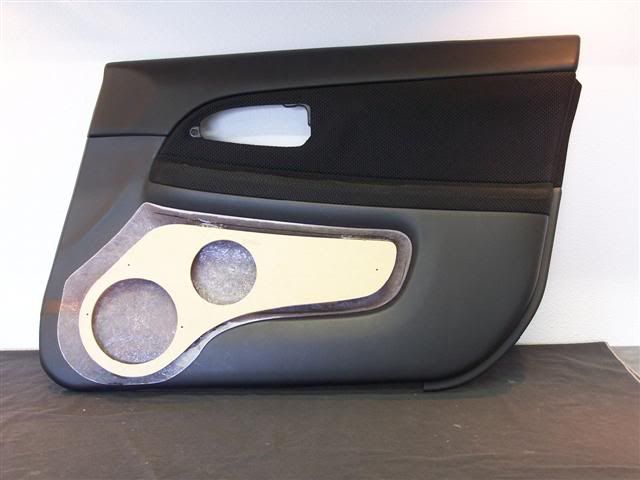 Grill Design Laid out
With filler primer shot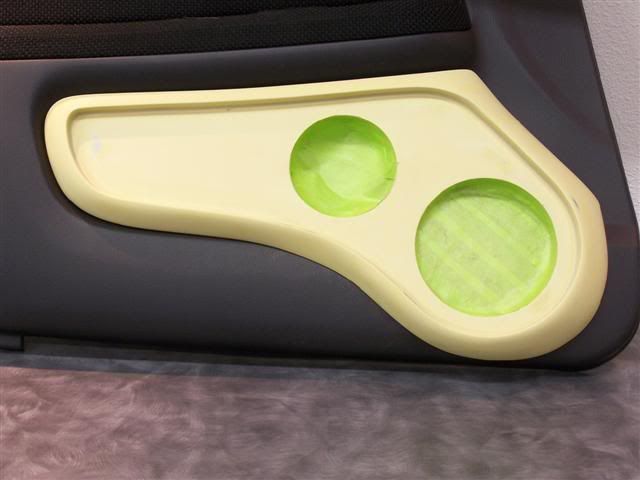 Here's a couple shots of the finished door pod. This is just one of the grills that may be offered, so different looks and styles will be available. We also have to re-work part of the mold to make them more installer friendly and a little easier to reproduce. They're not the greatest pictures, have quite the yellow look to them. The vinyl we used was straight black and after cleaning them up on the door panel the black looks too dark. We got a charcoal color that we'll try next time for a closer to stock
look.